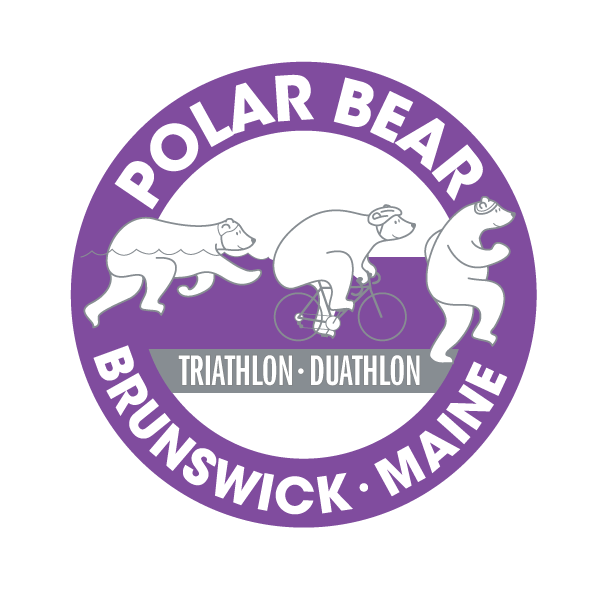 May 1-31
Polar Bear Triathlon / Duathlon goes completely virtual!
Unfortunately, due to the ongoing closure of Bowdoin's campus to the public and continuing pandemic, the Polar Bear Triathlon / Duathlon will again be a virtual event and take place from May 1-31.  While we will miss seeing everyone at Bowdoin, we hope those of you on streaks will use this as an opportunity to start your training and earn some amazing swag!
We can wait to see you back at Bowdoin College in 2022, but look forward to seeing pictures of your reimagined Polar Bear Triathlon!
Distances
525 yard virtual swim OR 1 mile virtual run for duathletes
11.5 mile virtual bike
3 mile virtual run
Compete them all at once, or separately, it's up to you.  Swag will be mailed in June to all finishers.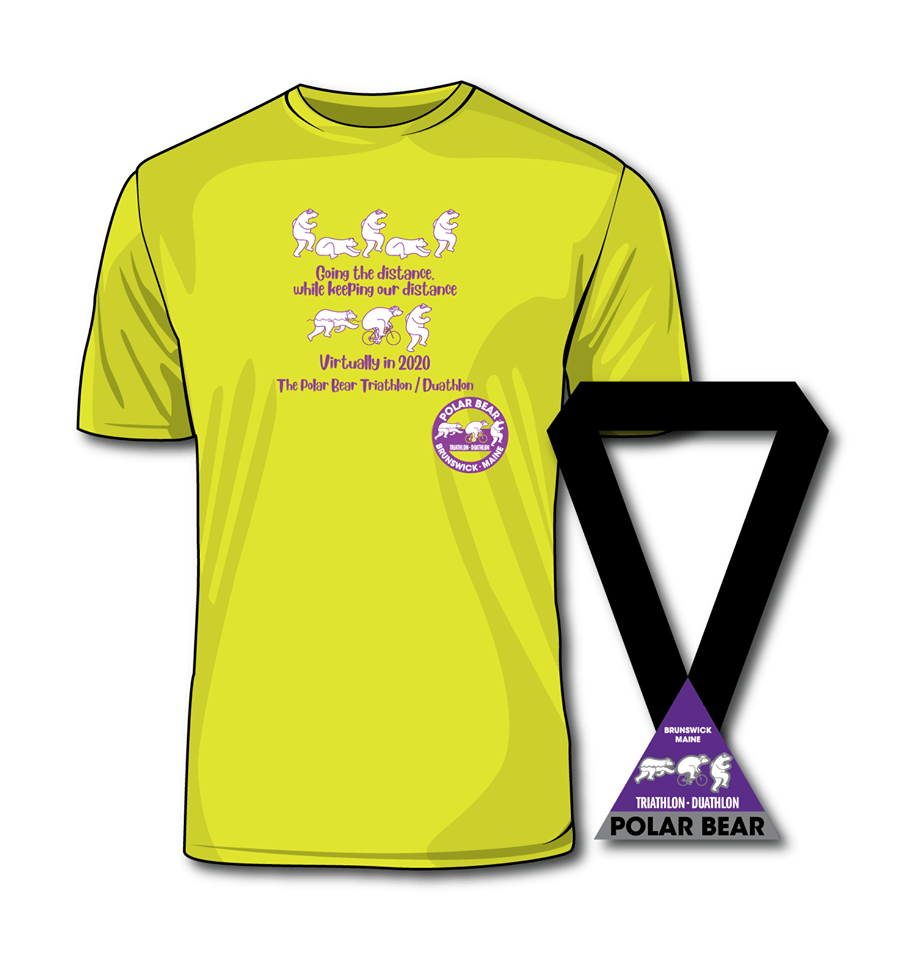 For those that plan to race in the Sebago Lake Triathlon as well as the Wallis Sands Triathlon, your medals will combine to form a pyramid!
Countdown to Season Opening!