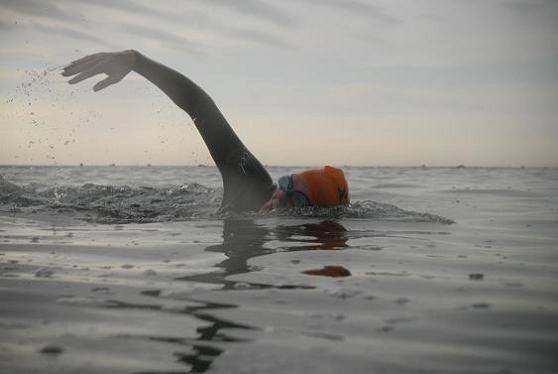 TRIME / TRI IT YOUR WAY OPEN WATER SWIM CLINIC
Wallis Sands State Beach
Rye, NH
Wednesday, August 25 – 5:30pm
OPEN WATER SWIM CLINIC REGISTRATION IS OPEN
REGISTER EARLY, SPACE IS LIMITED TO 20
Saturday, August 25 – 5:45pm (90 minutes)
Clinic Details
Tri-Maine and Tri it Your Way are pleased to offer you the opportunity to participate in an in depth swim clinic with an emphasis on Ocean swimming and safety, description of the Wallis Sands swim course, practice swim time and Mini TA /wetsuit removal.  Limited to 20 people
Weather and Refunds
We will be contacting you by e-mail a few days before the clinic with further details and updates about the weather. If the weather does not reasonable conditions to hold this clinic, we will cancel the clinic and reschedule if possible.  We will refund your entry or provide a full value coupon towards an event or clinic.
Anne Torrez – Tri it Your Way 
In 2009, on a whim, I signed up for a triathlon to challenge and motivate myself to be active. I didn't even know how to swim, but I knew I needed a change. After muddling my way through training, I crossed the finish line of my first race. Pushing myself physically, doing something I was scared of, changed how I viewed myself and transformed my perspective on life. It gave me confidence and a drive to excel that I had never experienced before. In 2013, I became a certified triathlon coach. In addition to competing, I now coach motivated athletes all over the U.S. (and internationally!) who want to improve their performance from year to year. When I'm not coaching, my favorite ways to spend time are training for my favorite local Sprint and Olympic races, or hanging with my husband Sean, an avid mountain biker, and our two budding young athlete daughters, Emmy & Clara.
Click here to read more about Anne.

TRIME / TRI IT YOUR WAY OPEN WATER SWIM CLINIC
Wallis Sands State Beach
Rye, NH